Compliance with the International Standards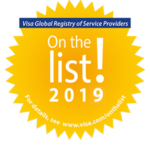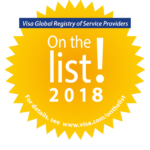 Georgian Card is certified by MaterCard, VISA, AmEx, Diners Club and Union Pay International Payment Systems
.
For the customer protection and payment security improvement purposes, as well as for minimizing the fraud probability, the Georgian Card has implemented the EMV standard both for the contact and contactless cards, which ensures protection of the customers by means of additional security, also reducing the bank fraud related expenses for its member banks.

Georgian Card is one of the first processing centers in Georgia, that adhere to the Payment Card Industry Data Security Standards (PCI DSS). Since 2010 and until today, the Georgian Card successfully passes the auditing for the compliance with the Global Payment Security Standards. Regular and consistent adherence to the PCI DSS policy and procedures promotes the Georgian Card as the reliable partner of the member organizations, ensures the secure transactions and protects the cardholders from the misuse of their data.

Besides that, the Georgian Card is a member of the VISA PIN Security Program, the audit of which inspects the confidentiality of the cardholder's identification number (PIN), cryptography / encryption keys and other personal data during the processing of the transactions. VISA PIN Security certificate confirms, that the operations of infrastructure and equipment included into the system are processed according to the international standards.

Functioning of the Georgian Card system is smooth, providing the continuity of the working processes by full compliance with the security standards and procedures. Distancing of the Server facilities and the system / data backup / storage procedures are in full compliance as with the Payment System Standards, so with the recommendations of the World's leading companies in the fields of technology and information.